IHS Towers began in Nigeria in 2001, and Nigeria remains our largest market. The company started as a provider of site build services for mobile network operators in Nigeria, but has gone on to develop deep expertise in all aspects of telecom towers. Today, IHS is the largest tower company in Nigeria, and across Africa, Europe and the Middle East. Despite an unpredictable electricity grid, we have a consistent – and industry-leading – track record, with uptimes of more than 99.9% on our own sites. We operate from our head office in Lagos but have regional offices in Abuja, Ibadan, Enugu, Asaba, Kano and Port Harcourt.
IHS has invested over US$70 million to develop and maintain two state-of-the-art Network Operating Centers (NOCs) in Lagos and Abuja. These NOCs save money and add value for network operators. The range of services we can offer as a result include: turning every base station and tower into a profit centre; green power management; preventative and corrective maintenance of all devices and procedures on site; minimising site down time; and an innovative approach to customer service management. With our advanced remote monitoring systems, we can control and monitor all aspects of the site, making service delivery efficient and competitive.
We also operate two datacentres – in Lagos and Abuja – enabling us to support our NOC system with a high-quality IT infrastructure, robust security and a reliable network. One of our goals is to collect big data to increase our expertise in telecom network management, to ensuring that we can continue to meeting our customers needs.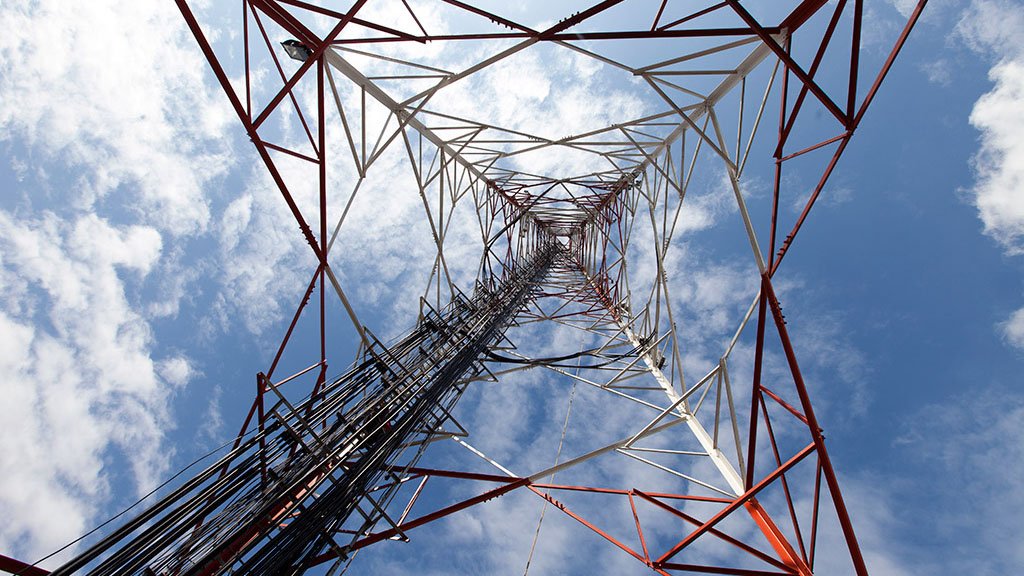 Education Projects
The IHS Nigeria team concentrates its efforts on schools near our tower sites. Throughout 2016, we completed the renovation of the Jinadu Anglican Primary School, in Ribadu, Ikoyi and partnered with the Citibank Nigeria team to clean up the ground of the Government College Secondary School in Victoria Island.

IHS Nigeria recently launched "Read to Me," an internal volunteer programme that enables IHS employees to go into local schools to teach young children to read. In 2016, over 100 employees, led by IHS Nigeria CEO Mohamad Darwish, went to the Jinadu Anglican Primary School, in Ribadu, Ikoyi and the Anglican Primary School in Yaba to read to and share study tips with over 50 school children.

Community Building
IHS Nigeria have combined several initiatives under its Community Building Programme, through which our employees are encouraged to help build their local communities. These initiatives involve building boreholes and water pumps to ensure access to clean water; road rehabilitation and drainage systems; electrification to schools, hospitals, community centres and police station near our site locations; mobile healthcare missions in local communities which reached over 1,182 people in 2016 and empowerment and capacity building workshops. Most recently, we launched our Skills for Life pilot programme aimed at empowering 300 initial beneficiaries with skills that can help generate wealth and further support the UN's Sustainable Development Goals to end poverty in all its forms everywhere.
Energy and the Environment
Throughout 2016, IHS Nigeria's Generator Recycling Programme saw the donation of over 50 recycled generators to local hospitals, schools and orphanages most in need throughout 20 states. In total, over 90,000 people have benefited from these new consistent sources of power.
In 2016, IHS Nigeria launched a partnership with the International Institute of Tropical Agriculture and Kukua, a weather data and forecasting social impact start-up. Together, we have deployed close to 60 solar powered weather stations across the country to help local farmers, agricultural and educational institutions better anticipate and track local weather forecasts. The weather data collected is also being sent to our NOCs in real time and is used by our technical teams to assess weather patterns that could influence our solar panel roll out, as we add further hybrid power systems at our sites.
Managing Director
Office address
IHS Nigeria
Plot 934 Idejo Street
Off Adeola Odeku
Victoria Island, Lagos
Tel: +234 (0)700-0777777
Email